Solution Manager Plant Maintenance – Polypeptide Group
We are looking for a Solution Manager Plant Maintenance for Polypeptide Group.
Polypeptide Group is a one of the world's largest and most successful companies specializing in the manufacturing of therapeutic peptides and related compounds for research and pharmaceutical applications. The peptides they produce are part of several different pharmaceutical products and through their work they are improving the quality of life for many people around the world. Polypeptide Group is constantly growing and as part of this process, they are also able to offer their employees a dynamic and stimulating workplace with great opportunities to grow.
The company has production facilities in Sweden, USA, Belgium, Switzerland, France and India with its head office located in Zug, Switzerland.
After have gone public in 2021, now listed on the SIX, Swiss Stock Exchange, they are seeking to strengthen their Global IS/IT capabilities with someone for the position as Solution Manager for the global plant maintenance system(CMMS). This is a role where you will have the overall responsibility for the applications roadmap, release management and coordination of internal/external support for the Infor/Hexagon EAM solution that will be implemented for the sites in the coming year.
Global IS/IT is a global organization dedicated on supporting the business with everything from strategy execution to operational delivery. They are executing on a newly formed and approved IS/IT strategy lifting the company's capabilities as well as contributing to the overall Strategy for Digitalization. With the new global CMMS that will be rolled out during 2022/2023 you will play a crucial role in the success of the implementation of this system.
The position is based in Malmö but your responsibility will be global. You report to the Manager for ERP and Application services.
MAIN RESPONSIBILITIES
Support the implementation, development and continuous improvement of the CMMS.
Provide continuous oversight and monitoring of processes to maintain accuracy and compliance.
Responsible for CMMS governance with stakeholders, Business Process Owners and Super Users.
Maintain and update documentation related to the application/solution and regulatory requirements(GMP).
Maintain and monitor key metrics within area of responsibility.
Member of the Global Change Advisory Board.
PREVIOUS EXPERIENCES AND COMPETENCE THAT ARE MERITORIOUS
An academic degree in any related field.
At least 5 years professional experience from similar roles/responsibilities within manufacturing/maintenance as a SME or with IT support for maintenance system.
Previous experience from working with Infor/Hexagon EAM is preferable.
Experience from Life Science/pharma is seen as meritorious due to the GMP documentation requirements.
As this is a global role, previous experience working within an international matrix organization is an advantage.
Fluent verbal and writing skills in Swedish and English.
TO BE SUCCESFULL IN THIS ROLE WE BELEIVE YOU TO HAVE THE FOLLOWING SKILLS
Able to adapt to changing circumstances
Strong collaborative skills
A fast and eager learner
Result oriented
Self motivating
We hope that we have caught your curiosity and look forward to your application.
OTHER INFORMATION
Start: Per agreement
Location: Malmö, Sweden
This recruitment process is handled by A-hub and on Polypeptide´s request, all enquires regarding this position will be handled by A-hub and Carl Andersson.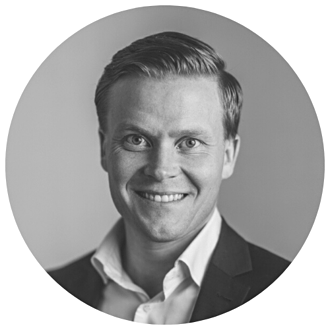 Kontakt
Carl Andersson
Owner and COO A-hub Syd – Interna jobb på A-hub
Human First!
Vi är anslutna som medlemsföretag i Almega - Kompetensföretagen, en del av Svenskt Näringsliv. Detta innebär en hel del fördelar för dig som anställd konsult hos A-hub. Bland annat avtalsenliga villkor gällande semester, lön, pension och försäkringar. Schyssta villkor helt enkelt - som ska det ska vara!
Solution Manager Plant Maintenance – Polypeptide Group
Läser in ansökningsformuläret